Dedication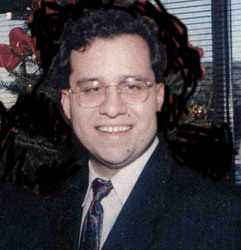 The Boomer's Guide to Divorce: And a New Life is dedicated to Christian E. Jarecki, Esq., who was born June 1, 1973, and who died on August 7, 2002. Christian was the adored only child of Helene and Edward Jarecki, who are dear friends and fellow "boomers." To understand why I dedicated my new book to Christian, I've posted the letter I received from his mom, Helene Jarecki, after she received a copy. See below:

Dear Marlene

I cannot tell you how very touched and appreciative Edward and I were to read your dedication to Christian. It means more to us than you will ever know. I love seeing his name in print and it gives us comfort that his "name" will also not be forgotten. I know that you could have dedicated it to so many people.

I think the book is unique. I immediately began perusing all the chapters. I particularly like the way you incorporate quotes of famous divorced people and references to songs, etc. It takes the "edge" off a very serious subject and makes it so inviting and easy to read and takes away the fear of the unknown.

After I read some of it, a very old memory popped into my mind--Christian's first day of Kindergarten! When he came home, I asked him if he had made any new friends.

He said, "Yes, and do you know that Devin's mother and father are divorced? Can we get one of those?"

I asked Christian if he knew what "divorced" meant.

He said, "It means that you get to go on two vacations--one with your mother and one with your father!" (Helene punctuated this story with a smiley face with a tear. She continued...)

So, I think your dedication in this particular book is just perfect! It's the kind of book he would love. There's something "friendly" about it. Does that sound strange? In a strange way as well, I think it actually might produce some reconciliations!

The cover is great and I love the shading throughout the book and the "star" theme throughout. I hope you will be promoting it on TV. I think you have a best seller on your hands. I have seen some of my friends and neighbors go through horrific divorces and come out of it broke and full of despair. I know this book will help those people where divorce is the only answer.

I think sharing that both you and Chris were divorced boomers is personal and shows that the perfect person is out there waiting for you. It's easy to take advice and guidance from someone who's been there. You address both the legal and very personal aspects of a divorce. Your readers are going to appreciate that.

I also have to tell you that, once again, you made a very hard day for me turn into one of joy. Your book arrived yesterday, July 14, the day Christian and Amy were to be married. It would have been three years if the unforeseen hadn't happened. So, I was having a "pity party" and when I got home from work, there was your book with the beautiful dedication to my son. So--you see--it became a happy day after all--Wedding vs. divorce--how offbeat and wonderful!

Marlene, you have a beautiful gift of relating to people and doing kind things, different things, that mean so much. I hope that your marriage to Chris brings all the joy and happiness that you both deserve. I'm glad that you are feeling better and will be doing all the things you enjoy, soon.

I will call you, but I wanted to write what is in my heart, so that I wouldn't forget anything.

Thank you for everything--from both of us--who love you so very much! Helene

July 15, 2004


Christian's friends and former colleagues at Lowenstein, Sandler, Attorneys at Law, intend to establish a memorial fund at NYU, Christian's alma mater. For more information, contact Lowenstein, Sandler. Thank you, Marlene Browne

Home Page
The Boomer's Guide to Divorce: And a New Life
© 2004-2015. Marlene M. Browne. All Rights Reserved.